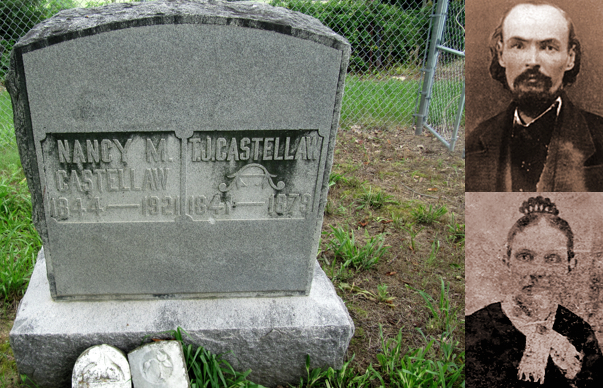 Researching the Castellaw family has always been fun, but one Castellaw ancestor in particular has always captured my imagination. My 4th great-grandfather, John Dawson Castellaw (1780-1859), led many of the wagon trains from Bertie County, North Carolina to Haywood County, Tennessee in the early 1830s. He and his wife, Zilpha Spruill, were also the parents of two siblings who show up in my family line. Harriett Warren Castellaw Cobb is my maternal 3rd great-grandmother, while her brother Thomas Jefferson Castellaw is my paternal 3rd great-grandfather.
One more generation back and you get to one of the biggest genealogy mysteries I've come up against.
John Dawson Castellaw's father—my 5th great-grandfather—was John Castellaw (1723-1813) who was prominent in Bertie County society and politics and shows up in many of the legal documents of that period.
Interestingly, he had a long relationship with a "free mulatto female" (possibly an Indian) with whom he fathered several children. Around 1755, when he was in his early thirties, he married someone named Margaret Dawson. I've seen in multiple places that he married "a Dawson from Eden House on the Chowan River."
Trying to find a connection between John Castellaw, Margaret Dawson and Eden House has been a challenge. I received some helpful clues this week from Trev Sherrod on this and a couple other mysteries I'm trying to solve.
A Dawson from Eden House
As with any genealogical research, the further back you get, the more murky it becomes. There are also fewer documents available to provide proof of assumptions, and it becomes easier to incorporate incorrect facts from the past into your present-day analysis. If you have an interest in the John Dawson research that has been done to date, check out the notes on The King's Candlesticks.
According to "The Alstons of North and South Carolina," there were actually three John Dawsons in Albemarle County, North Carolina in the mid-1700s
Bertie County was originally part of Albemarle County, North Carolina, established in 1660. In 1670, Chowan County, including the Bertie Precinct, was cut from Albemarle County. Most of my Haywood County ancestors were wealthy landowners in that area before packing up and heading to Haywood County, Tennessee to take advantage of huge amounts of land made available through Revolutionary War land grants.

In trying to find Margaret Dawson, I've discovered a bit about the three John Dawsons in that area. Remember, this is just information I've found online so none of it is necessarily proven as fact, although much of it is likely correct.
John Dawson Number One
The first John Dawson (1690-1761/62) was born in Isle of Wight. His father was Henry Dawson and his mother was Martha (likely Shepard). John was a third-generation Colonist as his grandfather was William Dawson who arrived in Virginia in 1621. John moved with his parents to Bertie County in 1732. During his career, he was a justice of the peace, sheriff and member of the governor's council under Governors Gaberiel Johnston and Arthur Dobbs. His work with Governor Johnston has no doubt caused some confusion between he and the John Dawson who married Governor Johnston's step daughter, Penelope.
This John Dawson was first married to Elizabeth Boddie, a widow of John Boddie who died in 1720. With her, he had Henry and Mary. He then married his second wife, Charity Alston (1717-1764), and together they had Charity (1756-1797), Elizabeth and John Jr..
They lived in a very substantial home on the bank of Bridgers Creek in Northampton County, North Carolina.
Like their father, John's two sons served in the North Carolina Assembly: Henry, from 1766 until his death in 1770; and John, from 1780 to 1782 and again from 1787 to 1798.
John's daughter Charity married Samuel Williams (1753-1805)  on June 13, 1770 so I need to research them some more to see if they link to my Bertie County Williams ancestry. It appears they had nine children:
William Alston Williams (1773-1774)
Elizabeth Whitmell Williams (1775-1796)
John Dawson Williams (1778-1875) He married Elizabeth Taylor.
Lewis Alson Williams (1782-1815)
Charity Alston Williams (1785-1811)
Samuel Williams (1787-1850) He married Mary Whitmell Thompson.
Sarah Dawson Williams (1791-1803)
Colonel Joseph John Williams (1792-1866) He married Mary Harriett Collins.
Mary Clark Williams (1796-1818)
Charity Dawson's husband, Samuel Williams, was the oldest son of William Williams and Elizabeth Whitmell Blount (b. 1717). In 1775, William Williams was appointed adjuctant of the First North Carolina regiment, and in 1776 was a member of the Provincial Congress and of the Constitutional Convention. Source
However, there appears to be no Margaret Dawson in their family. More about this John Dawson
John Dawson Number Two
The second John Dawson (X-1749) died in Edgecombe County. His wife was Mary and their children were Martha, Patience, John, Demsy and Solomon.
No Margaret Dawson there.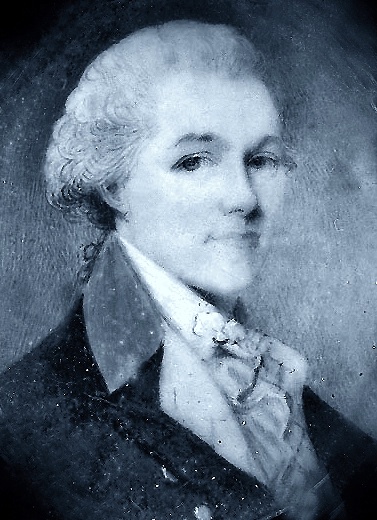 John Dawson Number Three
The third John Dawson (early 1730s-March 1770) was Colonel John Dawson and his offspring would definitely be considered "Dawsons from Eden House."
His father was Rev. William Dawson of the church in Jamestown, Virginia. He was the second president of the College of William and Mary. John Dawson's mother was Mary Stith, granddaughter of William Randolph Sr. of Turkey Island.
After John Dawson's parents' death, he became quite a playboy of the day and had a tendency to run up debts to support his lavish lifestyle.
He made the connection with Eden House when he married Penelope, a daughter of the four-times married Penelope Golland Maule Lovick Pheney Johnston.
Colonel John Dawson's mother-in-law was a step-daughter of Governor Charles Eden:
"Governor Eden married Mrs. Penelope Golland, the widow of a Mr. Golland who lived at Mount Golland (now Mount Gould), on the Chowan river in Bertie Precinct. Eden had no children of his own; but, by her previous marriage, Mrs. Eden had at least two children, John and Penelope Golland. The last named was four times married: first, to Colonel William Maule; second, to Secretary John Lovick; third, to George Pheney; and fourth, to Governor Gabriel Johnston. It has been generally supposed, and often stated in print, that this lady, who eventually became the first wife of Governor Johnston (Johnston was twice married), was Governor Eden's own daughter. This, however, is unquestionably an error." From "Governor William Tryon and His Administration in the Province of North Carolina, 1765‑1771" by Marshall Delancy Haywood (excerpted here).
Even though I've decided this family is not actually in my family tree, Penelope Golland Maule Lovick Pheney Johnston is a fascinating historical character worthy of being remembered. You can read more about her here.
However, there is no Margaret I could find in their family.
Through all this research, I actually found a fourth John Dawson in Edgecombe County, North Carolina during this period.
John Dawson Number Four
According to The Alstons of North and South Carolina, another John Dawson's will shows up in May 1749. His wife was Mary and his children were Martha, Patience, John, Demsy and Solomon.
Still no connection to Margaret Dawson and John Castellaw, so I'm still searching.
For more blog entries or to check out the genealogy research about my specific family lines, go to HaywoodCountyLine.org.
Searching for Margaret Dawson