I've been working a bit on my Forrest family line during the holidays, and today I ran across an interesting couple whose love story was interrupted by the Civil War.
In the U.S. census of 1860 for Haywood County, Tennessee, 16-year-old "farm laborer" James Edward Sumner was living with my third great-grandparents, Samuel W. Yelverton (1828-1876) and Annie M. Sherrod Yelverton (1834-1880) and their five young children.
Annie had grown up next door on the farm of her relative, Zilpha Sherrod Forrest (1797-1870), and Zilpha's husband Samuel W. Forrest (1794-1860).
They are my fourth great-grandparents.
It seems Samuel and Zilpha Sherrod Forrest had no children of their own but raised Annie.
If you look at the census of 1860, they are in their mid-sixties and are then raising 14-year-old Susie Sherrod (1844-1923) who is a daughter of Zilpha's brother, William K. Sherrod (1818-1858).
Susie must have captured the attention of James from next door, but their romance was cut short by the Civil War.
James Edward Sumner, along with his brother, Shelby Sumner, joined the Confederate Army.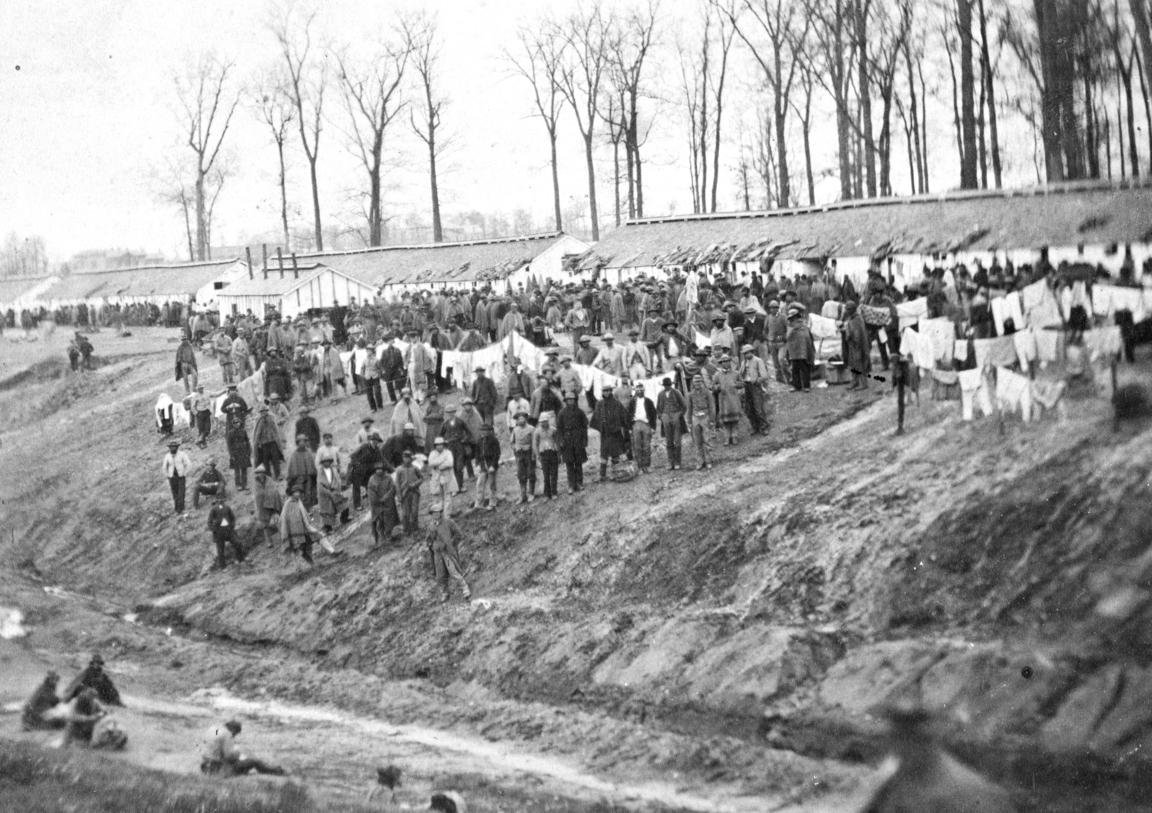 Photo: Library of Congress Prints and Photographs Division
Photo of Confederate prisoners of war at Camp Morton originally presented to G.A.R. Post 49 by Lieut. E. P. Cutter (1838-1898).
James served in the 14th Calvary of Tennessee until he was taken prisoner in July 1863 and was held at Camp Morton in Indiana until the end of the war.
Camp Morton was initially used as a military training ground but after the fall of Fort Donelson and the Battle of Shiloh, it was converted into a prisoner-of-war camp.
Once released, James returned to Haywood County and on November 14, 1866 he and Susie Sherrod were married.
Sometime around 1875 they moved to Cypress Township in Faulkner County, Arkansas. They had at least nine children during their marriage. Their first son was born in 1869 and they selected an interesting name considering James' history: Abraham Lincoln Sumler (1869-1934).
At some point, James changed the spelling of his last name to "Sumler" so most records list he and his family by that name.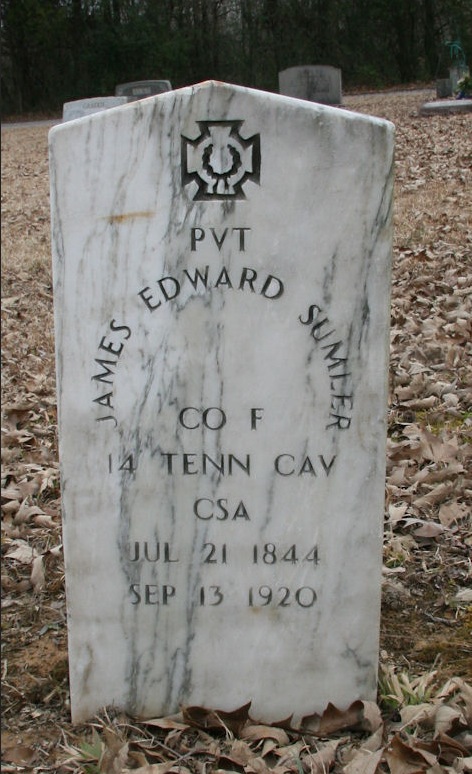 Susie died in the early 1900s and James died on September 14, 1920. They are buried in the New Liberty Cemetery in Faulkner County.
You can find out more about each of my specific family lines at HaywoodCountyLine.com or read more blogs posts about the history of West Tennessee on my blog page.
From the Civil War to the Girl Next Door