Last week, I shared my quest to find the general location of the home of Richard Nixon, the first settler to build a cabin in Haywood County, Tennessee, and I quickly received messages from friends and family, including Regie Castellaw and Billy Wright, with more details.
I'm excited to be able to share the results.
I was looking in the right general direction.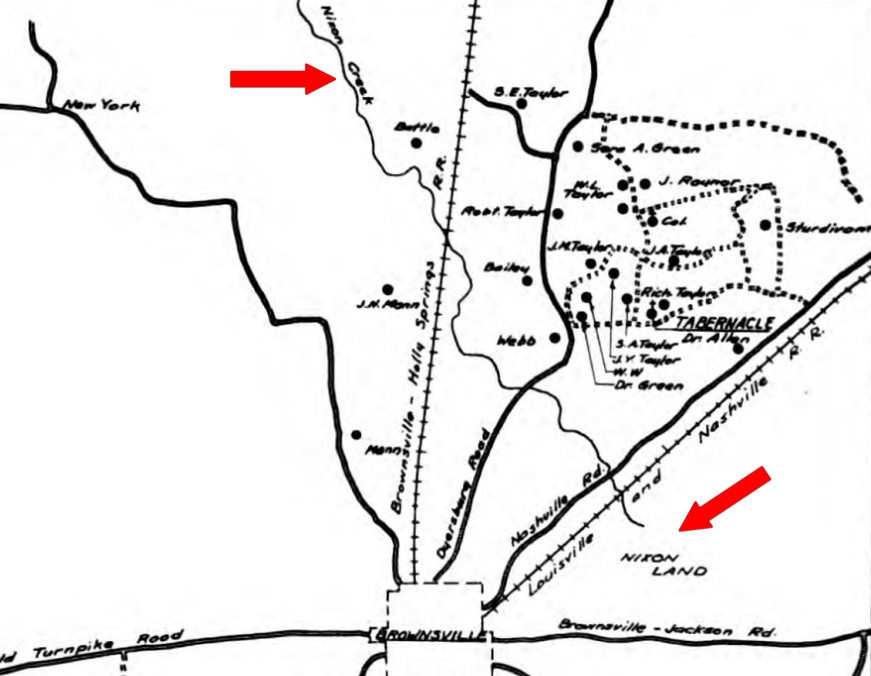 Portion of a map of Haywood County from around 1877 from The Taylors of Tabernacle: the History of a Family showing Nixon Creek and a section west of Nashville Road and the L&N Railroad noted as Nixon land.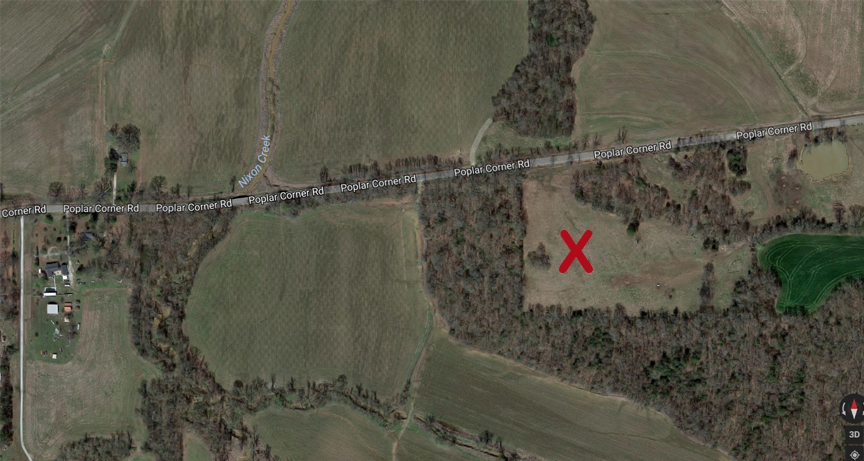 Richard Nixon's cabin was most likely located on the south side of Poplar Corner, east of Nixon Creek.
This is also the location of the graves of several of the Nixon family, including Richard Nixon and possibly a daughter, daughter-in-law or granddaughter. As you'll see, there could be some of the Trottman family buried in the cemetery.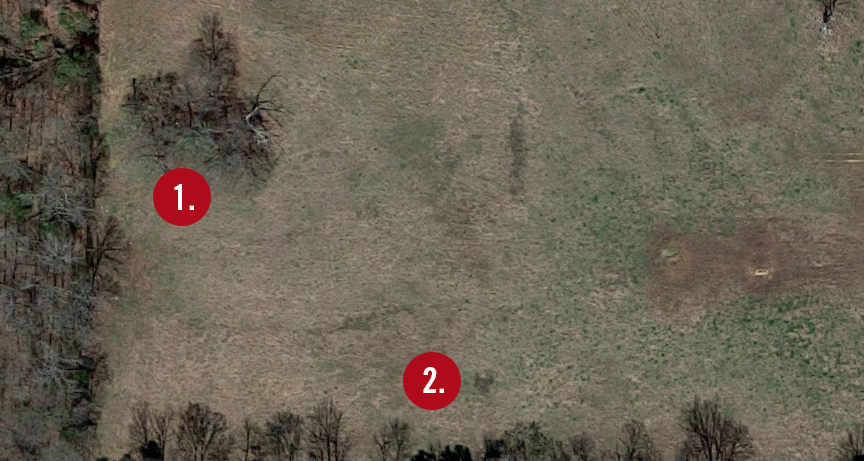 The first area in the image is possibly the last remnants of a house, while the second is where a headstone is located. This must be the location of the Nixon Family Cemetery.
The current owner of the land let me know there used to be a brick structure on the property that was thought to be the first courthouse. That was possibly built before they built the courthouse on the town square of Brownsville. Also located nearby is a slave cemetery and the place where the bricks were made.
Regie Castellaw mentioned he had always heard the property called "the Trotman place" which made me curious.
Richard Nixon died in 1831 leaving the land to his family. In 1847, Richard Nixon's son Richard Williams Nixon (1799-1871) sold the land to Reddick Trottman (1804-after 1887). By 1860,  Richard Williams Nixon had moved to Lauderdale County, Tennessee where he died in 1871.
I actually have a very distant connection to Reddick Trottman who bought the Nixon land. George D. Williams (1846-1919), one of my second great-grandfathers (he was the father of Will Williams, the father of Bo Williams, the father Bob Williams who is my father), married Virginia Estelle Cobb (1861-1919) after the death of his first wife and my second great-grandmother, Martha Jane Watridge (1851-1888). Virginia Cobb was the second of his three wives.
She was a daughter of John Charles Warren Cobb (1830-1914) and Penelope Trottman White (1831-1880), who was a daughter of Bembery White (1801-1858) and Penelope Penninah Trottman (1801-1875) who was a sister of Reddick Trottman.
If you're keeping score, that makes Reddick Trottman the great-uncle of the second wife of my second great-grandfather.
Anyway, I found a bio of Reddick Trottman (although he was referred to as Reddick Trottman) in the "Goodspeed Biographies of Haywood County" from 1887:
Reddick Trottman Bio

Reddick Trottman, a substantial farmer of Haywood County, was born October 6, 1804, in Gates County, N. C., and is the son of Reddick and Phereeba (Hill) Trottman, both natives of North Carolina. The great-grandfather of our subject was a native of Scotland, and his great-grandmother of England.  His father was born in 1772 and died in 1818.   His mother was born in 1777 and died about 1840.  In 1836 Mr. Trottman went to Georgia, and after remaining in that State a year returned to Haywood County and settled on the place where he now lives.  After receiving a good education our subject commenced farming.  He now owns 300 acres of the best land in Haywood County.   In his political views he is an Independent though inclined to be in sympathy with the Democrats. Fifty-three years ago he joined the Primitive Baptists.  At the division of this church he went with the Missionary Baptists, but on account of some disturbance in the congregation so which he belonged he withdrew from the church, but has always been a consistent Christian.  March 13, 1827, he married Miss Clarissa Eason, born May 17, 1809, in Gates County, N. C., and died September 7, 1884.  Four sons and one daughter were born to this marriage; two sons and one daughter are dead.  The names and dates of birth are as follows: Ann, born June 11, 1831; Elisha, born January 13, 1833;  Sheppard, born September 18, 1835;  Clinton, born July 81, 1838; Ezekiel, born January 20, 1841.  Ann died March 11, 1857; Ezekiel died February 2, 1860, and Elisha, October 5, 1871.  Ann married W. T. Baker, November 2, 1852; Elisha married Emma S. Epps, August 21, 1861, and Clinton married Martha (Newbern) Allen in 1866.
In the census of 1880, Reddick was 75 years old and living with him on the farm was: his wife, Clarissa (age 70); his unmarried son, Sheppard (age 44); his widowed son, Clinton (age 41); and Clinton's son, Clinton L. (age 8). Clinton's wife, Martha Charlotte Allen, had died in 1873.
It sounds like Reddick was still living in 1887 when the biography referenced above was included in Goodspeed. If so, he was 82. The actual date of his death seems to be unknown.
Sheppard Trottman's death was noted in the Brownsville States Graphic on June 3, 1904:
Vol.37, No.25, Friday, June 3, 1904
Mr. Shepherd Trottman–an old resident of Haywood county died on Tuesday last of pneumonia at his home in the Fifth District,and was buried at the old Trottman burying ground on Wednesday. He was 70 years old and came of a Haywood pioneer family being the son of the late Reddick Trottman. He was never married.
I've not been able to locate a "Trottman burying ground" in Haywood County, so its certainly possible the cemetery first used by Richard Nixon and his family eventually became the cemetery of the Trottman family.
Hopefully, when I am home for the holidays, I'll be able to grab a photo of the headstone on the old Richard Nixon property and more of Nixon Creek. If so, I'll share them here.
You can read more about my Haywood County ancestors at HaywoodCountyLine.com or read more blogs posts on my blog page.
Richard Nixon: Mission Accomplished